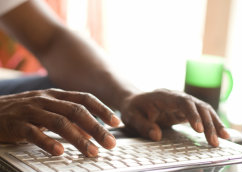 Pay your bills at your convenience without having to write checks, address envelopes or buy stamps. Our bill pay service is free with all of our checking accounts, and available 24/7 for your convenience. Payments arrive faster than by mail, and will help keep your personal information safer.
Summary

Free convenient service for our customers
Pay your bills in just minutes
Set up recurring and advance payments
Save time and money
Set up payees and get the funds to them in 2-5 business days
Completely safe and secure
Keep your personal information safer




For assistance with a payment, call 888.556.6067. Support is available Monday thru Friday 6:30 am to 1 am (CST); unavailable on weekends and bank holidays.