Simply Free Checking Account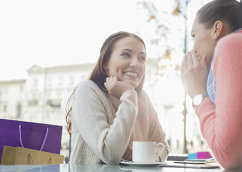 A free checking account for everyone! Enjoy lots of free convenient services, and get a free gift just for opening the account! Plus, bring us your unused checks and debit card from your current bank and we'll buy them from you for up to $10!
Summary




*Other fees such as NSF, overdraft, dormant fee on inactive accounts, etc. may apply. See fee schedule for details.

**Free gift may be reported on a 1099-INT or 1099-MISC. $50 required to open each account and receive the free gift. No minimum balance or time requirement to obtain gift. Free gift will be provided when you visit the banking center to sign the signature card for your new account. We reserve the right to substitute a gift of similar value.

***Up to $10 for checks and debit cards from another financial institution given at the time the checks/debit cards are presented.

Your cell phone provider may charge additional fees for web access or text messages for Mobile Banking. Offer good on personal accounts only; business and corporate accounts do not qualify for these plans. Bank rules and regulations apply.