Personal Loans & Overdraft Protection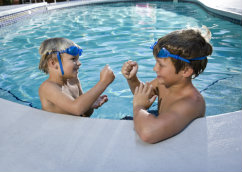 You have needs. We have solutions. Our personal loans secured by a certificate of deposit or savings account can help put anything you want or need within your reach — from debt consolidation to a dream vacation! We offer competitive rates and affordable payment options, paired with local decisions for faster results.
Overdraft Protection is a loan attached to your checking account that protects you from overdraft charges and returned NSF items.
We'll work with you to determine how much you need and how much you can borrow. Talk with one of our friendly and experienced bankers today.
Summary

Get the funds you need for almost anything you want
Debt consolidation, vacations, a wedding — you name it
Overdraft Protection
Competitive interest rates
Affordable monthly payments
Friendly, personalized service
Local decisions for fast approval

Subject to credit approval. Certain restrictions may apply.